Achieve a more stable, comfortable indoor climate, reduce energy usage and save on monthly utility bills with a modern, energy-efficient air conditioning system from Season Control.
Los Angeles HVAC Services: Your Solution for Year-Round Comfort: Your Trusted HVAC Contractor
Maintaining a comfortable indoor environment is a top priority in a city as diverse as Los Angeles. Whether you're dealing with the heat of a Southern California summer or the cooler temperatures of the winter months, a reliable HVAC system is a must. Season Control is here to meet all your HVAC needs, offering a wide range of services including A/C installation, A/C repair, furnace installation, heating repair, and even solutions for improving indoor air quality. We serve homes and businesses throughout Los Angeles County, providing optimal, efficient, and high-quality solutions tailored to your specific needs.
Our team of certified professionals is equipped with the expertise and the latest technology to address every HVAC challenge you might face. Whether you're considering a new air conditioning system, need repairs on your existing furnace, or want to ensure your indoor air quality meets the highest standards, we've got you covered. Our comprehensive services range from installation and maintenance to timely repairs and system replacements, guaranteeing year-round comfort for you and your loved ones.
At Season Control, we pride ourselves on our commitment to customer comfort and satisfaction. With transparent pricing, unparalleled service quality, and a reputation for excellence, we have become the go-to choice for HVAC services in Los Angeles. Experience the comfort and reliability of a perfectly tuned HVAC system with Season Control, and discover why residents and businesses in Los Angeles turn to us time and time again.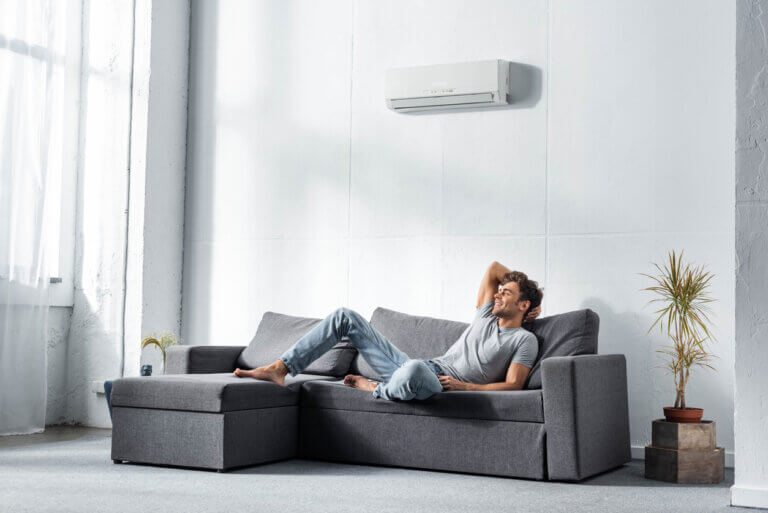 Air Conditioning Installation and Replacement Services in Los Angeles
In the dynamic climate of Los Angeles, having a reliable air conditioning system is essential. The city's blend of sunlit days and warm nights requires dependable cooling solutions. Season Control stands out as a beacon for residents seeking the best in air conditioning installation and replacement, ensuring every home and business stays refreshingly cool even in the peak of summer.
Whether you're transitioning into a new home, upgrading an older property, or simply expanding your living space, the decision for a new AC installation often arises. A state-of-the-art system does more than just cool your space; it transforms your living experience. With advancements in energy efficiency, quieter operation, and smart home compatibility, modern air conditioners are a game-changer. At Season Control, we assess your space, consider LA's unique weather patterns, and recommend the perfect system tailored to your needs.
Every machine has its lifespan, and air conditioners are no different. An AC that's been diligently serving for over a decade might be due for a replacement. Signs like inconsistent cooling, frequent breakdowns, increased energy consumption, or simply the availability of more advanced, energy-efficient models can all hint towards the need for a change. Making a timely decision to replace your AC ensures not only optimal comfort but can also offer long-term savings. With Season Control's expertise, you're guaranteed a seamless transition to a newer, more efficient cooling solution, perfect for those quintessential LA summers.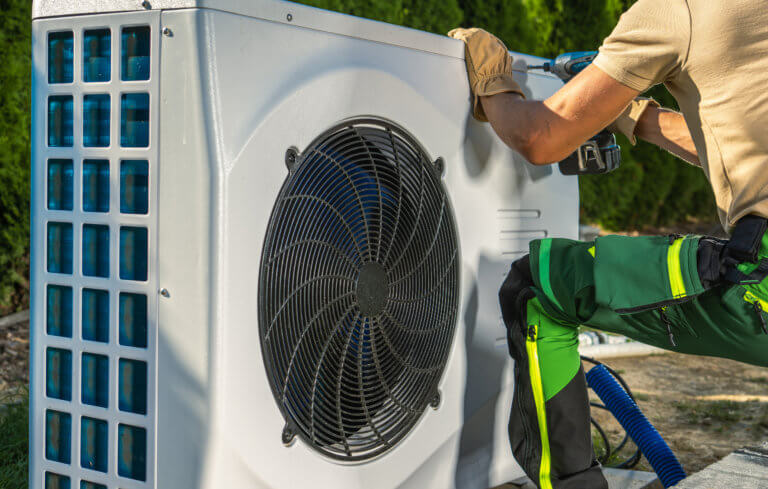 AC Repair & Maintenance Services in Los Angeles with Season Control
A functional air conditioning system is crucial in ensuring comfort, especially in a city that experiences warm temperatures year-round. At Season Control, we recognize the essential role of A/C systems in homes and businesses and are committed to providing top-notch repair and maintenance services tailored to meet the specific needs of our Los Angeles clientele.
Air conditioning issues can arise unexpectedly. Whether it's a sudden malfunction during a heatwave, reduced cooling efficiency, or unusual noises emanating from the unit, our expert team is on standby, ready to address and resolve the issue promptly. Every repair we undertake aims not just to fix the problem but to enhance the overall efficiency and longevity of the system.
However, the secret to an enduring and efficient A/C system lies in regular maintenance. Proactive checks and tune-ups can prevent minor issues from escalating into major problems, saving both time and money in the long run. At Season Control, our comprehensive maintenance packages cover everything from routine inspections to thorough cleanings, ensuring your system operates at peak performance throughout the year.
By entrusting your A/C repair and maintenance to Season Control, you're choosing reliability, expertise, and a commitment to excellence. Let us help you maintain a cool and comfortable environment, no matter what the Los Angeles weather brings.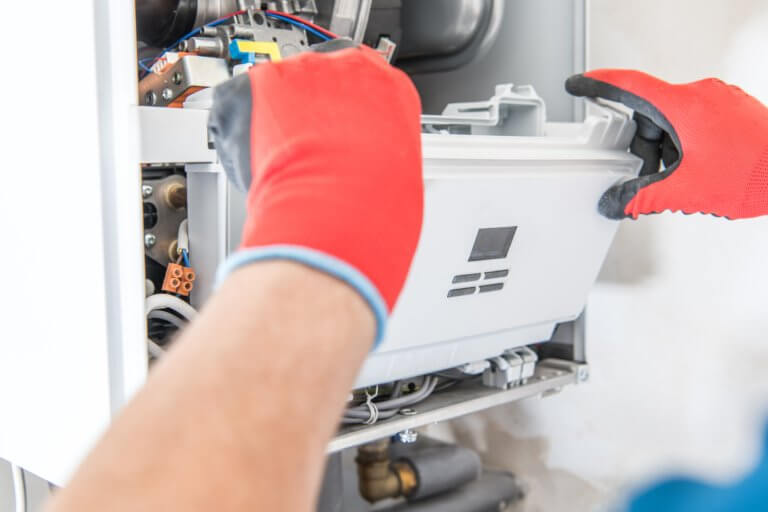 Furnace Installation & Replacement Services in Los Angeles with Season Control
Even in a city known for its warm and sunny disposition like Los Angeles, the colder months bring about a need for reliable heating. A well-functioning furnace is integral to ensuring homes and businesses remain cozy and comfortable during those chilly nights. Season Control stands at the forefront, offering expert furnace installation and replacement services tailored for the unique demands of the Los Angeles climate.
Choosing the right furnace installation is about more than just heating a space. It's about energy efficiency, long-term cost savings, and most importantly, creating a consistent and comfortable indoor environment. For those constructing new properties or venturing into comprehensive renovations, our team assists in selecting and installing the ideal furnace system, keeping in mind the space's specific needs and ensuring optimal performance.
However, even the best-installed furnaces have a determined lifespan. With years of dedicated service, there might come a time when your furnace no longer delivers the efficiency or warmth it once did. Be it recurring issues, noticeable drops in performance, or the emergence of more energy-efficient models in the market, there are several indicators suggesting that a replacement might be due. Making the right decision at this juncture ensures both uninterrupted warmth and potential cost savings in the longer run.
With Season Control at your service, furnace installation and replacement become hassle-free experiences. Combining our deep expertise with a commitment to customer satisfaction, we ensure that Los Angeles residents are equipped with the best heating solutions for those cooler moments.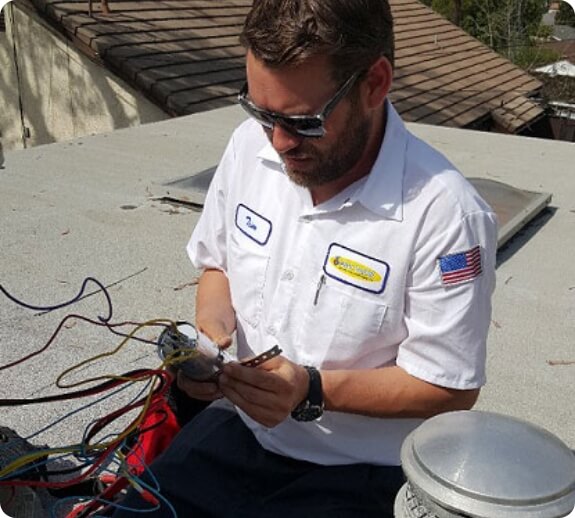 Heating Repair & Maintenance Services in Los Angeles with Season Control
Ensuring the consistent functionality of your heating system is essential for those cooler Los Angeles nights and occasional chilly days. At Season Control, we provide unmatched heating repair and maintenance services, designed to keep homes and businesses cozy throughout the year.
A faltering heating system can disrupt comfort and routine. Whether it's a furnace that won't start, a thermostat issue, or radiators that remain stubbornly cold, timely and effective repairs are crucial. Season Control's team is well-equipped and trained to pinpoint the underlying problem, offering solutions that not only address immediate concerns but also enhance the system's overall efficiency and longevity.
Prevention, they say, is better than cure. This adage holds especially true for heating systems. Regular maintenance plays a pivotal role in ensuring their extended lifespan and peak performance. With Season Control's rigorous maintenance protocols, you benefit from services that cover everything from component cleaning to system calibration. By proactively addressing potential issues, we help prevent major breakdowns and ensure uninterrupted heating.
Choosing Season Control for your heating repair and maintenance needs guarantees professionalism, swift responses, and an unwavering commitment to excellence. We strive to ensure that the comfort and warmth of your spaces are maintained, regardless of the season or weather outside.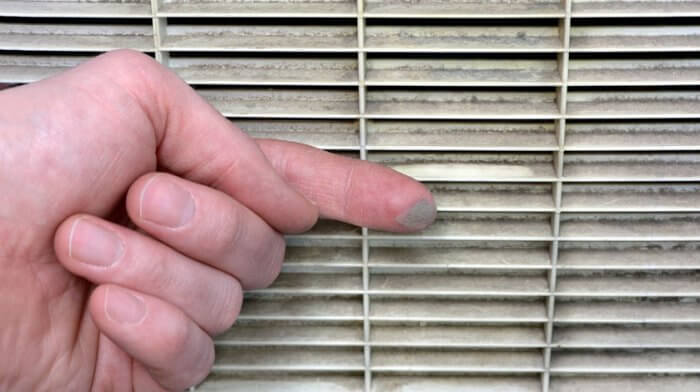 Indoor Air Quality Services in Los Angeles with Season Control
The significance of indoor air quality often goes unnoticed, yet it plays a pivotal role in our overall well-being and comfort. In a vibrant city like Los Angeles, where external environmental factors can greatly influence the purity of the air within our spaces, Season Control stands committed to ensuring optimal indoor environments.
The quality of the air we breathe indoors directly impacts our health. The presence of allergens, pollutants, and other airborne contaminants can lead to respiratory issues, aggravate allergies, and even affect mood and productivity. Common culprits include mold spores, pollen, pet dander, dust, and chemicals from household products.
At Season Control, our approach to enhancing indoor air quality is multifaceted. We offer state-of-the-art air purifiers designed to capture and neutralize even the smallest of contaminants. Humidity control solutions ensure a balanced environment, reducing the chances of mold growth and other issues that thrive in overly damp or dry conditions. Additionally, proper ventilation is key. By introducing systems that promote the circulation of fresh air, we can significantly reduce the concentration of indoor pollutants.
Regular maintenance of your HVAC system is another vital component. By ensuring clean and efficient operation, we can substantially reduce the distribution of contaminants that might settle within the ducts or other parts of the system.
Trust in Season Control to prioritize the purity and freshness of your indoor air. Through a blend of advanced technology and expert knowledge, we create environments that promote health, comfort, and peace of mind.