AC Installation & Replacement Services
Save on expensive repairs and reduce energy bills with a complete, modern, and efficient AC system customized to your needs.
Proudly serving the Los Angeles area since 1998.

Our team of experienced technicians has seen it all and done it all. We'll diagnose your home and recommend options that will provide you and your family with the most energy-efficient AC solutions.

Join the extensive list of happy customers we've served and get quality HVAC service from the name you trust.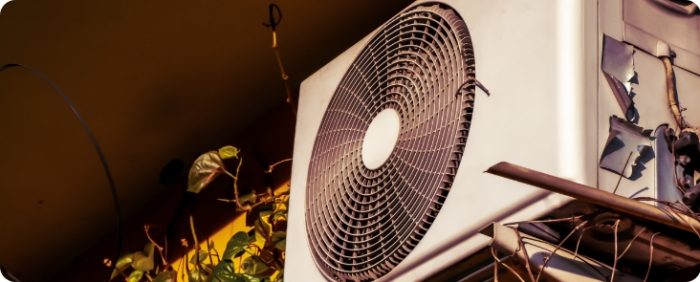 Indoor Air Quality Service
Stay in good health and protect the integrity of indoor air quality in your home by optimizing the ventilation of your HVAC system and getting rid of dust, microbes, dander, pollen and other allergy-causing contaminants. We don't base our recommendations on guesswork but complete accurate testing and determine the most effective strategy to control the quality of the air you breathe.

Expert System Installation
Air Quality System Services
Our HVAC highly trained team of certified technicians will perform thorough duct cleanings using a comprehensive range of air quality innovations, including in-system germicidal UV lights and instal the appropriate system  to ensure your unit ventilates and circulates your air properly.
AC Installation Services Call The Experts
Don't overlook the signs and get your AC unit ready for warm months ahead.
We have extensive training in proper installation techniques for a wide variety of AC equipment types, brands and models so rest assured our team of professionals qualify for all your AC needs.

Expert Certified Technicians
Best In-Class Service Guaranteed
Licensed, Insured & Bonded
Dirt And Contaminants Accumulating In Your Air Ducts Over Time, Restrict Air Flow And Become Dislodged To Enter The Air You Breathe. Heating And Air Conditioning Service Entails Thorough Air Duct Cleaning Every Few Years. Our Expert Duct Cleaning Service Leaves Your Ducts Spotless And Ensures Your Indoor Air Is The Truly Fresh And Clean Air You Need And Deserve. It Also Includes Checking Your Ducts For Leaks, Caused By Slight Separation Of Duct Sections Over Time. Leaks And Dirt Can Both Waste Energy Amounting To Hundreds Of Dollars, While Letting Large Amounts Of Contaminants Into Your Home.
Our Regular Heating And Air Conditioning Service Program Keeps Your Home Air Conditioner Working With Top-Notch Efficiency, Increasing The System's Lifespan, Preventing Energy Waste, And Pinpointing Small Problems Before They Cause Big And Expensive Ones. We Fully Guarantee Our Heating And Air Conditioning Service, Ensuring Your HVAC System Flawlessly Continues To Keep You Comfortable, Even In The Middle Of Heatwave Or Storm. To Be Extra Sure, Your Inspections Can Also Be Scheduled Before Peak Seasonal Usage Periods.
Years Of Experience Have Enabled Us To Provide The Most Thorough Maintenance Program To Match Your System And Cover Every Aspect: A Thorough Visual Inspection (Including Duct Inspection) By Skilled Professionals Who Know What To Look For, Cleaning, Tune Up & Adjustment, Lubrication, Filter Replacement And Analyzing Air Quality And Energy Use.
Furnace Breakdowns Can't Be Prevented All Together, But Regular Maintenance Can Save You Money And Hassle By Lowering The Occurrence Of Malfunctions Considerably And Increases Furnace Efficiency, Which Also Saves You Money In Addition To Reducing Environmental Impact.
AC Service
In Los Angeles
AC Service
In Sherman Oaks
AC Service
In North Hills

Read What Our Customers Are Saying
Season Control installed our AC fast and efficiently! We had 3 other estimates and all of them complained it was going to be a hard job and take 5 days at least. Season Control gave us a fair estimate, never complained and the job was done in 1 1/2 days as they said! They followed up afterward to be sure we had our AC and Heater serviced on time and did an excellent job of that as well. It is nice to have a company do the job and do it well without complaining!!! I will continue to use them for future needs!
We've had our a/c unit serviced every year by Season Control since they installed it in 2014. The unit has never had a problem. When they come to do the annual service, they always send very professional people. This year they sent a guy named David. He was amazing. He gave me some cost-saving tips, cleaned the coils, and sis a few other things to the unit. The house stays at 70 degrees even when it's over 115 degrees outside and our electric bill has never been over $180.00. They keep the system running very well and efficiently. They are great and David is the best!
Season Control had the best price. We shopped around. They came within our budget. Responded quickly. Great customer service. Any questions we had were answered quickly.
Season's air conditioning Installed my AC system a couple of years ago. Friendly service and punctual appointments. I had a problem with my system last week and they came out and repaired the problem quickly.
Season's air conditioning Installed my AC system a couple of years ago. Friendly service and punctual appointments. I had a problem with my system last week and they came out and repaired the problem quickly.