Van Nuys heating and cooling services
Save on expensive repairs and reduce energy bills with a complete, modern, and efficient HVAC system customized to your needs.
HVAC Companies Van Nuys: Your Go-To for Trusted HVAC Solutions
Whether it's air conditioning installation and repair, furnace service, a heating or cooling emergency, you can count on us to be there on time when you need us most.
HVAC Companies Van Nuys: Season Control – Your Local HVAC Expert
Searching for reliable HVAC companies in Van Nuys? Your search ends here. Season Control HVAC has been serving the Van Nuys community with over 20 years of unparalleled expertise and professionalism. As your go-to HVAC experts in Van Nuys, we're dedicated to delivering personalized service that addresses your specific needs. Our team of NATE-certified HVAC specialists are not just trained to the industry's gold standard; they are equipped to handle any challenges that your HVAC unit may present, irrespective of its make or model.
Full-Service Heating & Cooling Solutions by Season Control: A Leading Name Among HVAC Companies in Van Nuys
When it comes to your comfort and safety in Van Nuys, don't settle for less. If your HVAC system isn't operating as it should, you need an experienced HVAC company. Season Control stands out among HVAC companies in Van Nuys for our ability to diagnose and resolve issues effectively. Sometimes, a simple cleaning or system check-up is all you need to restore efficiency. However, delaying repairs can escalate minor issues into significant, costly problems down the line.
Whether you require AC or heating repair in Van Nuys, we offer comprehensive services tailored to any make or model of HVAC systems. Choose Season Control, one of the leading HVAC companies in Van Nuys, for unparalleled expertise and prompt, reliable service.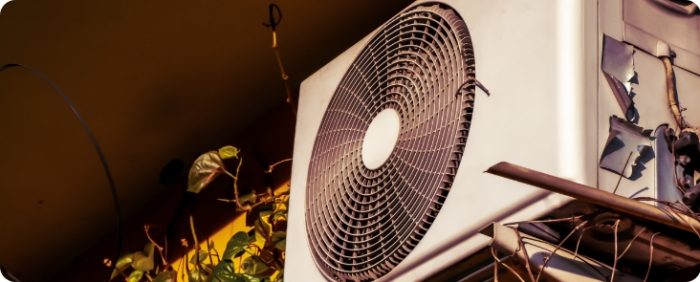 Good news! We're in your neighborhood.
Customer service is our #1 priority.
At Season Control, we take pride in being one of the premier HVAC companies in Van Nuys. Our commitment lies in delivering unmatched heating, ventilation, and air conditioning services within the local area. Our team comprises skilled technicians who are adept at handling diverse HVAC challenges, coupled with a deep dedication to offering you the most efficient and budget-friendly solutions tailored precisely to your requirements.
Whether you're in need of routine maintenance, swift emergency repairs, or a total system overhaul, Season Control stands out as the go-to HVAC company in Van Nuys that you can rely upon. Benefitting from our all-encompassing expertise and practical know-how, we're fully prepared to address any inquiries you might have and guarantee that your residence or commercial establishment relishes optimal indoor comfort throughout every season.
Expert Certified Technicians
Best In-Class Service Guaranteed
Licensed, Insured & Bonded

Indoor Air Quality Service
Stay in good health and protect the integrity of indoor air quality in your home by optimizing the ventilation of your HVAC system and getting rid of dust, microbes, dander, pollen and other allergy-causing contaminants.
We don't base our recommendations on guesswork but complete accurate testing and determine the most effective strategy to control the quality of the air you breathe.
-Complete Replacement System 0% Interest/ 0 Payments for 6 months
-10% Off Complete Maintenance

Expert System Installation
If you are looking for A/C installation in Van Nuys, don't sweat it! 
Our licensed technicians get the job done fast satisfying state and industry regulations, with no surprises for you. 
If you have an older unit that is in need of replacement, we are happy to do that, too. We'll happily evaluate your space and find the right unit for you.
-Emergency Service Discount

Full Service Heating & Cooling
Problems with your HVAC unit? We understand the discomfort and frustration that comes along with a malfunctioning heating and cooling system. Our qualified team of technicians will diagnose and service your system so you can get back to living comfortably. 
Make sure your equipment is working properly and be ready for any season. A reliable and efficient heating and cooling system is important, especially as peak season temperatures start creeping in. Now is the time to upgrade your old system or repair your existing unit.

Routine maintenance will help keep your system healthy all year long so that you don't have to worry about unpleasant surprises that could lead to costly repairs. 
No matter the brand or size of your air conditioner, the expert technicians at Season Control HVAC can help you maintain the unit, year after year and minimize your risk of having to experience the discomfort of a broken down unit. 
Keep your AC unit properly maintained with tune ups, coil cleaning, and filter changes.
-10% off complete maintenance

Read What Our Customers Are Saying
Season Control installed our AC fast and efficiently! We had 3 other estimates and all of them complained it was going to be a hard job and take 5 days at least. Season Control gave us a fair estimate, never complained and the job was done in 1 1/2 days as they said! They followed up afterward to be sure we had our AC and Heater serviced on time and did an excellent job of that as well. It is nice to have a company do the job and do it well without complaining!!! I will continue to use them for future needs!
Adele
We've had our a/c unit serviced every year by Season Control since they installed it in 2014. The unit has never had a problem. When they come to do the annual service, they always send very professional people. This year they sent a guy named David. He was amazing. He gave me some cost-saving tips, cleaned the coils, and sis a few other things to the unit. The house stays at 70 degrees even when it's over 115 degrees outside and our electric bill has never been over $180.00. They keep the system running very well and efficiently. They are great and David is the best!
Frank R
Season Control had the best price. We shopped around. They came within our budget. Responded quickly. Great customer service. Any questions we had were answered quickly.
Art
Season's air conditioning Installed my AC system a couple of years ago. Friendly service and punctual appointments. I had a problem with my system last week and they came out and repaired the problem quickly.
JN
Season's air conditioning Installed my AC system a couple of years ago. Friendly service and punctual appointments. I had a problem with my system last week and they came out and repaired the problem quickly.
Lori K
AC Service
In Los Angeles
AC Service
In Sherman Oaks
AC Service
In North Hills
Discover Van Nuys: A Haven in the Heart of California
Van Nuys, a jewel in the central San Fernando Valley region of Los Angeles, radiates a unique charm. With a population nearing 110,000 residents, this diverse enclave represents a harmonious mix of cultures, history, and landscapes. Encircled by picturesque hills and plains, Van Nuys showcases its legacy through landmarks like the bustling Van Nuys Airport – among the world's leading general aviation hubs. Visitors are often enchanted by the serene Japanese Garden or the architecturally significant Van Nuys Civic Center. History enthusiasts find solace in its vintage streets, echoing tales from the past. Amid this melting pot, Season Control emerges as the trusted partner for heating and air conditioning solutions, ensuring every home in Van Nuys remains a haven of comfort throughout the seasons.