We've all been there – it's the peak of summer or the depth of winter, and suddenly, the HVAC system fails. The comfort of your home takes a hit, and you're left scrambling for solutions.
Emergency HVAC services aren't just about getting your system up and running; it's about restoring peace and comfort to your household. It's understanding the urgent needs of homeowners and ensuring they don't suffer through uncomfortable temperatures or compromised indoor air quality.
Imagine having a trusted partner on speed dial, one that responds promptly and ensures your home returns to its optimal state in no time. A service that understands the nuances of HVAC systems and is equipped to handle any emergency with expertise.
So, why wait for a crisis? Get our emergency heating and AC repair now, and ensure you're always prepared for unexpected breakdowns.
Need immediate HVAC assistance? Contact Season Control Heating & Air Conditioning today and experience unparalleled emergency heating repair and cooling support!
Emergency HVAC Services Near You
In times of unexpected emergencies, Season Control Heating & Air Conditioning emerges as your trusted companion for emergency repair. Whether it's an air conditioning malfunctioning in the scorching summer or an urgent heater issue in the cold winters, our emergency HVAC service is just a call away. We specialize in swift response for repairs and maintenance, ensuring your home's air is fresh, and temperatures are optimal. Our solutions are here to restore the comfort of your home. From emergency AC repair to other HVAC emergencies and cooling systems installation, we cater to all your heating and cooling needs.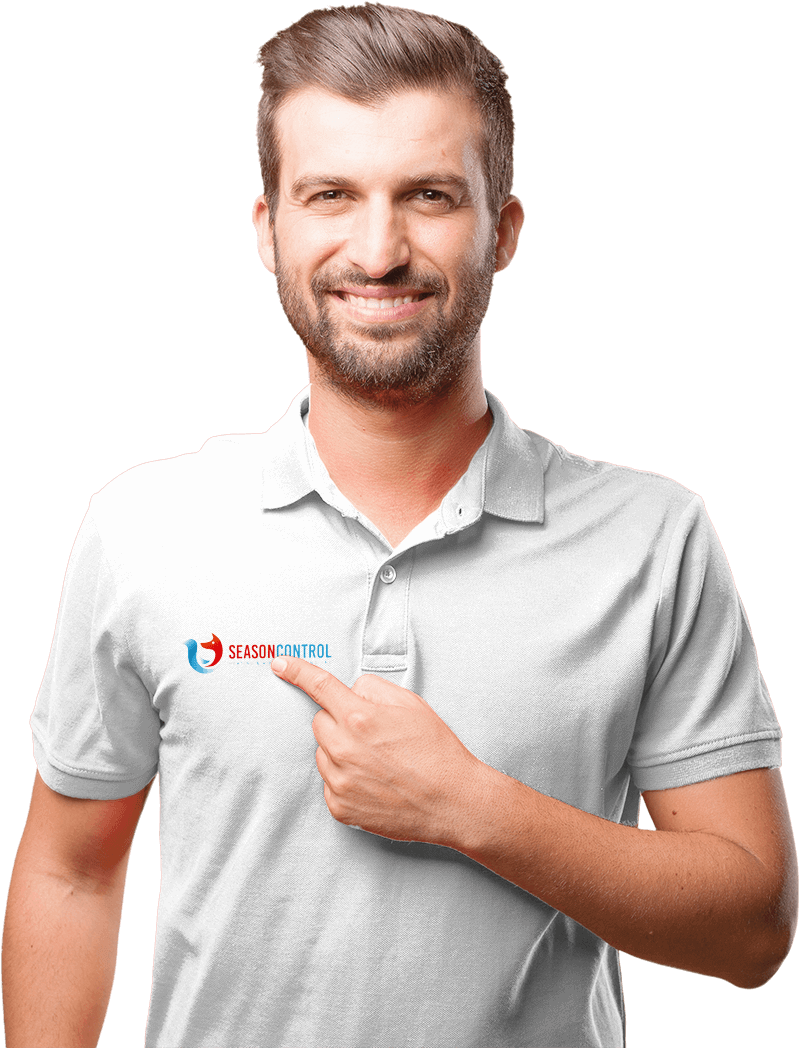 Heating and Furnace Services
Cold Los Angeles nights demand functioning heaters. Our furnace services address emergency heating needs, from emergency repairs to regular maintenance, ensuring a warm and cozy home.
Energy-Efficient Heat Pumps
Transition to energy-saving heat pumps. Our HVAC services help you select the ideal heat pump, marrying efficiency with robust performance.
Superior Indoor Air Quality Solutions
Breathe clean air. Our services ensure the air in your home is free from pollutants and allergens, enhancing overall health and comfort.
Advanced WiFi Thermostats
Modernize your home's heating and cooling system with WiFi thermostat installations. Gain control over your home's air conditioning systems and heating units, ensuring optimal temperatures and energy savings.
Air Conditioning Repair & HVAC Services in Los Angeles
Los Angeles' dynamic climate demands consistent cooling and heating. Our air conditioning repair service ensures your AC unit functions optimally. A malfunctioning AC system can lead to rising temperatures, discomfort, and even health risks. Our solutions are designed to handle emergencies efficiently. As a distinguished HVAC company, our commitment is unparalleled when it comes to ensuring your air conditioning system is running seamlessly.
HVAC Repair and Maintenance
With over 20 years of dedicated service, our HVAC repair service has garnered trust across LA. Maintenance isn't just about fixing a malfunctioning unit; it's about prolonging the life of your air conditioners and heaters. Our service calls ensure your systems remain in peak condition, reducing the chances of sudden breakdowns and elongating their lifespan.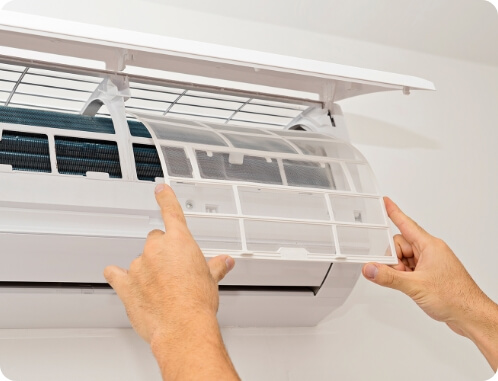 Why Choose Season Control Heating & Air Conditioning for Emergency HVAC Service?
Awarded as a Top 10 Ruud Dealer Four Years in a Row
Our dedication to quality air conditioning systems doesn't go unnoticed. As a recognized HVAC contractor, our solutions are trusted by countless homes in LA.
Exceptional Customer Service and Fast Response Times
Emergencies demand quick actions. Our emergency solutions ensure that no matter the time, we're available for emergency AC repairs and heating system restorations.
Certified HVAC Contractor for Quality Installations and Repairs
Trust is earned over time. Our certified solutions guarantee quality, whether a new air conditioner installation or routine system maintenance.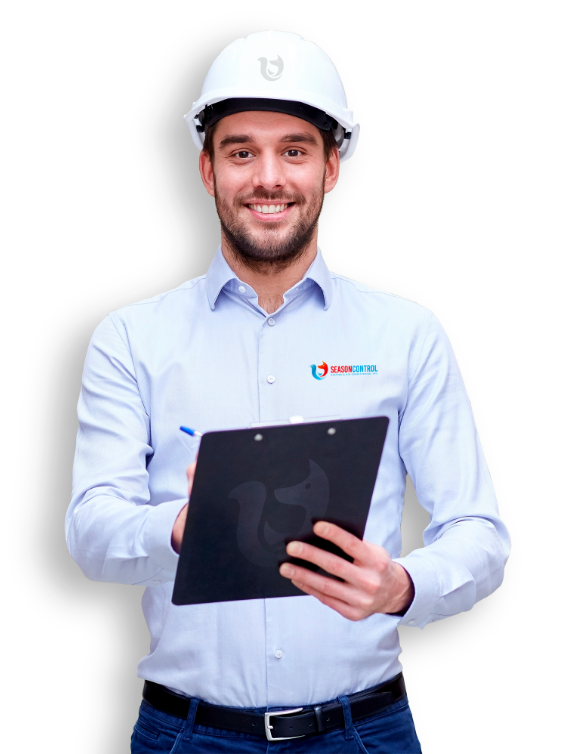 20 Years of Experience in HVAC System Installations & Repairs
Over time, we've seen air conditioning units evolve, and so have our solutions. Whether you possess the latest air conditioning unit or an older model, our HVAC technician teams have the expertise to deliver superior air conditioning repair services. Two decades in the industry have equipped us with unmatched insights into heating systems, air conditioner repairs, and maintenance intricacies.
Contact Season Control Heating & Air Conditioning for Emergency HVAC Services
When unexpected HVAC mishaps disrupt your comfort, there's one name you can trust: Season Control Heating & Air Conditioning. Renowned for our rapid response and expert solutions, we prioritize your home's ambient serenity above all else. 
Whether it's the sizzling summer heat or a chilling winter freeze, ensure you're never caught off-guard.
Facing HVAC troubles? Contact Season Control Heating & Air Conditioning now and restore your comfort in no time!
Frequently Asked Questions
Season Control Has Been Proudly Serving the
Los Angeles
Area
For Over

20 Years
14757 Arminta St.
Van Nuys,
CA 91402
7239 Canoga Ave.
Canoga Park,
CA 91303