Considering heat pump installation for your home?
Heat pumps have revolutionized how homeowners approach heating and cooling, blending both functions into a single, efficient unit. This modern solution adapts to every season, ensuring your indoor space remains cozy in the winter and refreshingly cool in the summer.
Beyond mere comfort, installing a heat pump can also lead to significant savings on your monthly energy bills. As a sustainable choice, it cares for your comfort and contributes positively to the environment.
Don't get left in the cold or swelter in the heat. Ensure optimal comfort and efficiency with a heat pump.
Ready to elevate your home's comfort and efficiency? Contact us today for a professional heat pump installation tailored to your needs!
Heat Pump Installation Near You
Our expertise spans many areas – heat pumps, gas systems, air conditioning, and furnace installations. 
With a team of certified technicians deeply versed in the intricacies of modern HVAC systems, we offer more than just installations; we offer peace of mind. Our commitment is evident in every duct we lay, every heat pump we install, and every home we leave cooler or warmer as needed.
Understanding the unique climatic challenges of LA, from its scorching summers to its occasionally chilly winters, we've tailored our services to provide year-round comfort. Our solutions range from ductless systems for more compact spaces, comprehensive cooling and heating systems for larger residences to specialized CA heat pump installation optimized for California's specific requirements.
Beyond technical expertise, our team emphasizes clear communication understanding our clients' needs and concerns. When you opt for our services, you aren't merely getting a system install; you're investing in a seamless experience.
Our company is more than an HVAC service provider in Los Angeles, where indoor air quality is as crucial as outdoor ambiance. We're your partners in ensuring optimal indoor temperatures, energy efficiency, and air quality. 
So, whether you're retrofitting an older home, setting up a new residence, or merely upgrading your current system, our company is synonymous with unparalleled excellence in LA.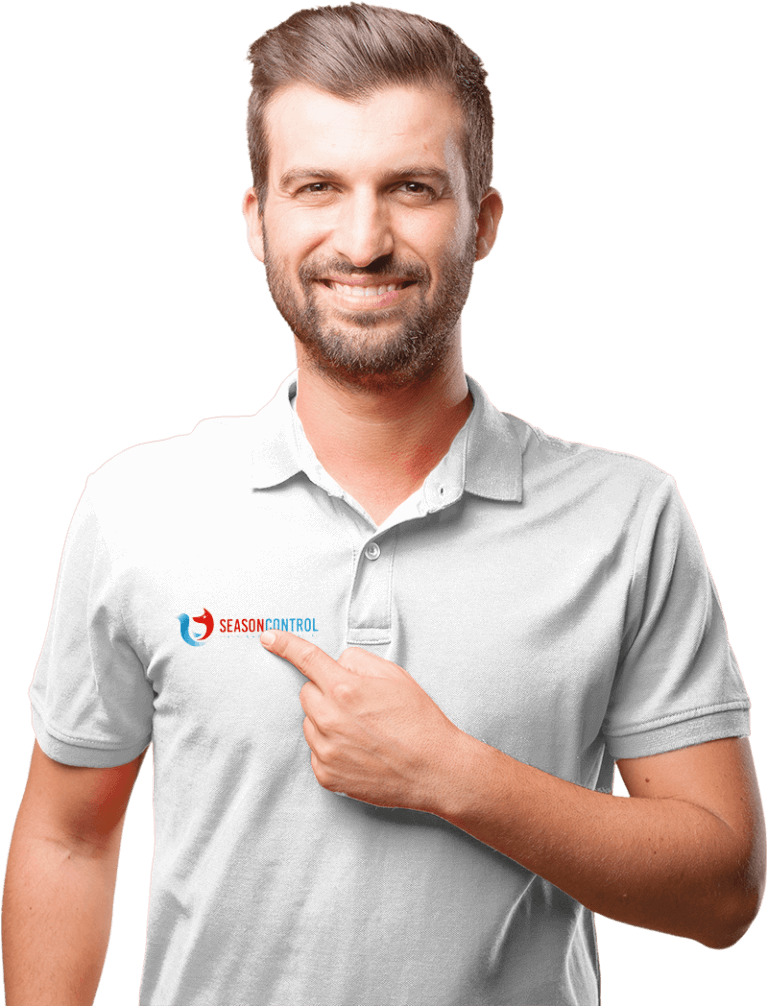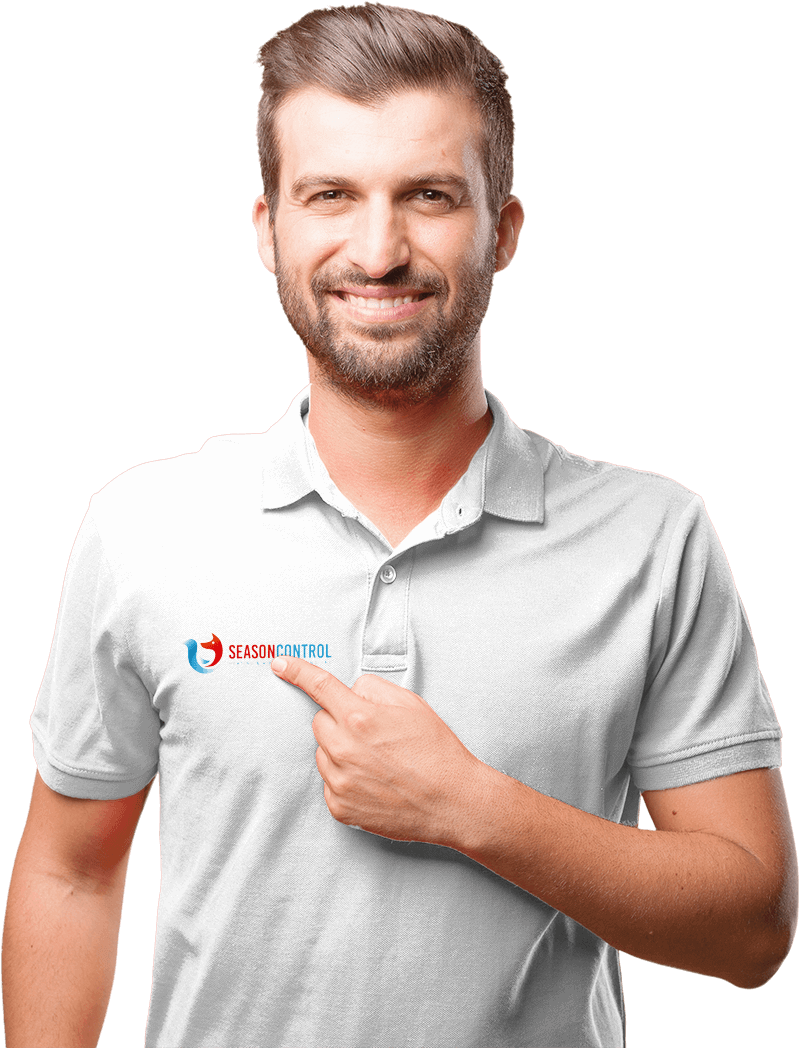 HVAC Company For All Your HVAC Needs
Our company caters to a broad spectrum of HVAC needs. From air conditioning installations to furnace replacements, our services cover everything. Whether you need new ductwork, a ductless system, or a comprehensive HVAC system upgrade, we are equipped to serve with excellence.
Find Your Perfect HVAC System with Season Control Heating & Air Conditioning
Not every home is the same, and neither are its heating and cooling requirements. That's where our expertise shines. We evaluate your home's needs and recommend the ideal heat pump system or air conditioner. Whether you need to cool down during those sizzling LA summers or warm up in the chilly winters, our heat pump installations are tailored to ensure optimal comfort.
Why Choose Season Control for Your HVAC Services?
Our legacy in the industry isn't just built on the high-quality parts we use and our dedication to customer satisfaction. We prioritize your comfort and system efficiency with each installation, whether it's a new furnace, air conditioner, or heat pump. Our expertise in ducts, ductwork, and HVAC systems means we can address any challenge and deliver stellar results.
Our Award-Winning Services
It's not just about keeping homes warm or cool; it's about elevating the standard of indoor comfort. Our commitment to quality and unmatched service delivery in CA heat pump installation and other services has earned us numerous accolades and a reputation as LA's leaders.
As a Top Ruud Dealer, We Ensure Quality in Every Installation
Being a distinguished Ruud dealer means our installations embody quality and longevity. Our technicians have in-depth knowledge of Ruud products, ensuring each installation is done precisely. From the smallest parts to the entire system, we vouch for the superior quality in every project.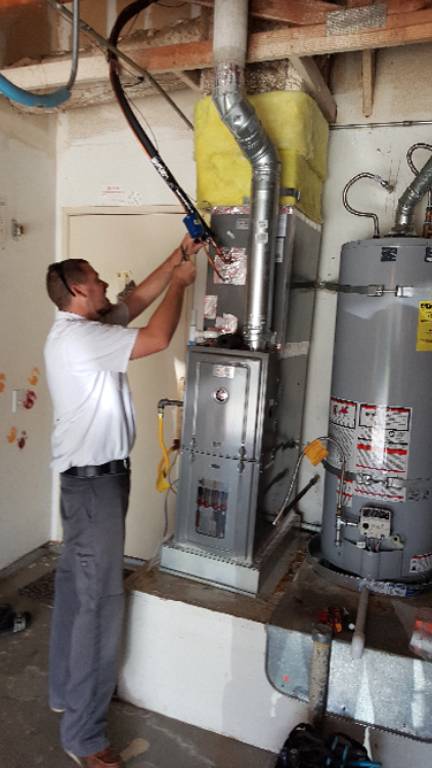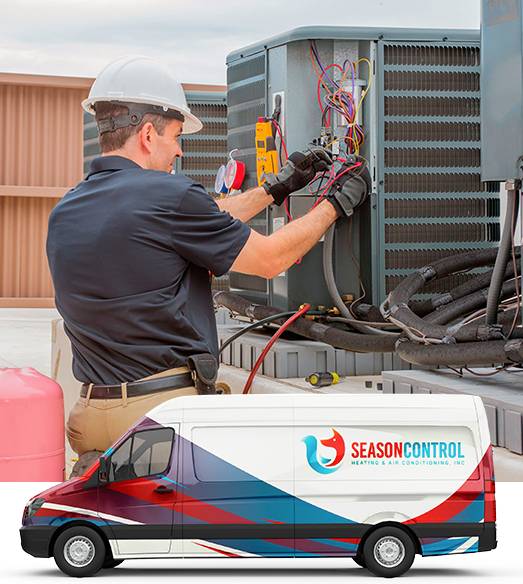 Contact Season Heating & Air Conditioning for Heat Pump Installation
Experience the pinnacle of modern home comfort with Season Heating & Air Conditioning. As industry leaders in the HVAC realm, we've consistently delivered unparalleled quality and precision in every installation. Our commitment to excellence is evident in every project, ensuring your home stays comfortable regardless of the season.
With our team of certified technicians, state-of-the-art equipment, and a relentless drive to achieve customer satisfaction, you're not just getting a service – you're getting a promise. A promise of efficiency, reliability, and top-tier performance.
Heat pumps are the future of efficient home heating and cooling, and with us by your side, you're not just stepping into the future; you're embracing a future of unparalleled comfort and sustainability.
Don't wait for the next season to upgrade. Contact Season Heating & Air Conditioning now and experience the difference of professional heat pump installation!
Frequently Asked Questions
Season Control Has Been Proudly Serving the
Los Angeles
Area
For Over

20 Years
14757 Arminta St.
Van Nuys,
CA 91402
7239 Canoga Ave.
Canoga Park,
CA 91303