Heat Pump Repair Services
Ever experienced a malfunctioning heat pump during winter or summer? The efficiency of your unit is pivotal to maintaining a balanced home atmosphere.
Unlike other appliances, a heat pump plays a dual role by providing heating and cooling. When it's not working efficiently, it affects your home's temperature and energy bills, reducing the system's lifespan.
Imagine living in a home where the temperature is always just right, where you're not constantly adjusting the thermostat or worrying about escalating utility bills. That's the peace of mind a properly maintained system can offer.
Don't let minor issues escalate into costly problems. Ensure your comfort and safety by getting your system checked today!
Need top-notch heat pump repair? Contact us now and experience comfort like never before!
Heat Pump Repair Services in Los Angeles
As the seasons change, so do your cooling and heating needs. Our company provides tailored solutions to ensure optimal temperature control in your space. We are the experts in installations.
No More High Utility Bills
Heat pumps are not just about comfort but also efficiency. With a proper installation, residents of Los Angeles can experience a drastic reduction in utility bills. The technology behind heat pumps facilitates efficient heat transfer, ensuring your space stays cozy without breaking the bank.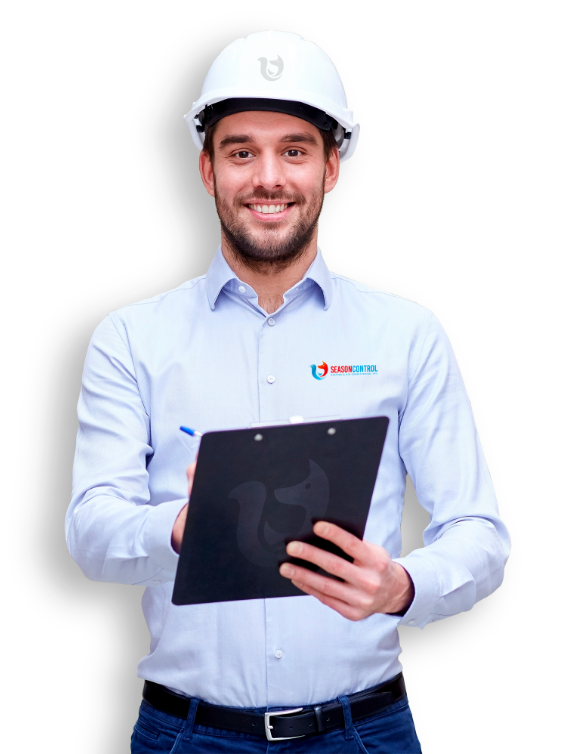 Heat Pump Installation in Los Angeles
Los Angeles's diverse climate demands an efficient solution for cooling and heating needs. Heat pumps are a versatile system that seamlessly toggles between keeping you warm during those chilly LA nights and cool during its famous sunlit days. Opting for a heat pump installation ensures year-round comfort and energy efficiency that can lead to significant savings on your utility bills. 
Our expert HVAC technicians, backed by 20+ years of experience, will walk you through the process, ensuring the installation is tailored to your home's size, layout, and needs. From assessing the optimal location for heat transfer to setting up the compressor and coils, we take care of every intricate detail. Plus, with our quick and efficient heat pump service, your home will be equipped with its new cooling system in no time.
Emergency Heat Pump Repairs
Facing sudden system issues can be daunting, especially during extreme weather conditions. We recognize the urgency of such situations and offer prompt solutions. Whether it's a malfunctioning compressor, coil problems, or thermostat glitches, our technicians are equipped to tackle and rectify any unexpected breakdowns swiftly. 
With our commitment to ensuring optimal performance, you can trust us to restore your system functionality and ensure your comfort, even in unforeseen circumstances. Don't let emergencies disrupt your comfort; contact us for reliable heat pump repairs.
Air Conditioning Installation & Replacement
The AC unit is a vital component of your cooling system. With temperatures soaring, our air conditioning repair, installation and replacement services ensure you stay cool. With the best in air conditioning technology, we guarantee seamless service.
Heat Pump Maintenance: The Key to Longevity and Efficiency
Once your system is up and running, regular maintenance is essential to ensure it stays in peak condition. Maintenance isn't just about cleaning; it's about optimizing performance, extending the unit's lifespan, and preventing costly repairs. 
Our comprehensive services involve meticulous checks of critical components, including compressor, coils, motors, thermostat, and more. By ensuring these components function seamlessly, we prevent common problems that can plague heat pumps. Whether it's the blower ensuring adequate air circulation or the thermostat maintaining the desired temperature, our service ensures each element is in prime condition. 
We promise unmatched quality and reliability for those looking for the best in heat pump maintenance services.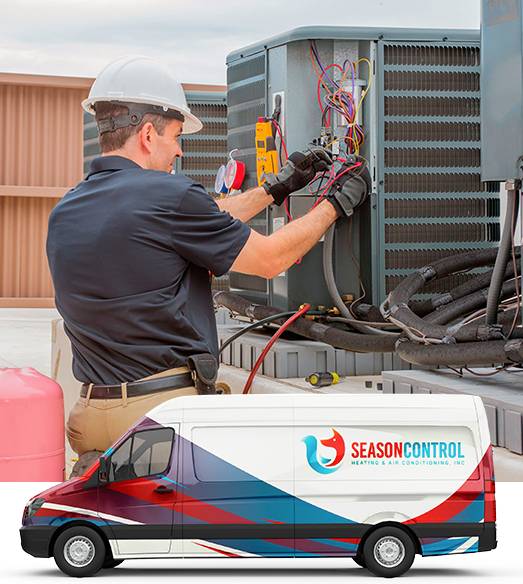 Furnace Installation & Maintenance
Your furnace is at the heart of your system. When winter approaches, it's essential to have a furnace that's up to the task. Our meticulous furnace maintenance ensures your heating is uninterrupted and efficient.
Achieve Optimal Indoor Air Quality
Breathing clean air is vital. Our service incorporates cleaning routines to ensure the air circulating in your space is free from contaminants. A well-maintained system promotes better air quality, safeguarding your health.
Your system plays a pivotal role in regulating indoor air. Season Control Heating & Air Conditioning focuses on cleaning and optimizing all components, from the thermostat to the blower, ensuring the air you breathe is pure and healthy.
With our in-depth knowledge of heat pumps, cooling systems, and maintenance, we are the trusted choice for residents across Los Angeles. Our technicians stand ready to assist with all your needs, from installation to regular checks. Your comfort is our priority.
Why Choose Our Heat Pump Repair Service?
Our company has been a staple in Los Angeles for decades. We've built our reputation on fast, reliable services and unparalleled air conditioning and heating system expertise. Our commitment? Providing homeowners in LA with the most efficient solutions for their heating repair services.
Fast & Reliable Repairs Across LA County
Our technicians are just a call away, ready to address any repairs or problems you might face with your unit. Serving the entirety of Los Angeles, we guarantee timely service whenever you need it.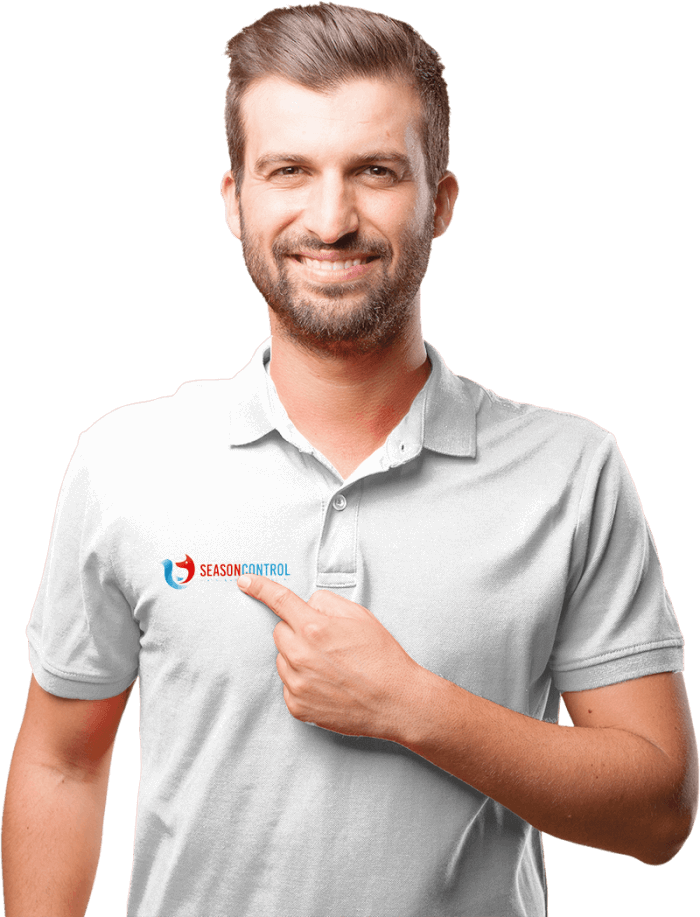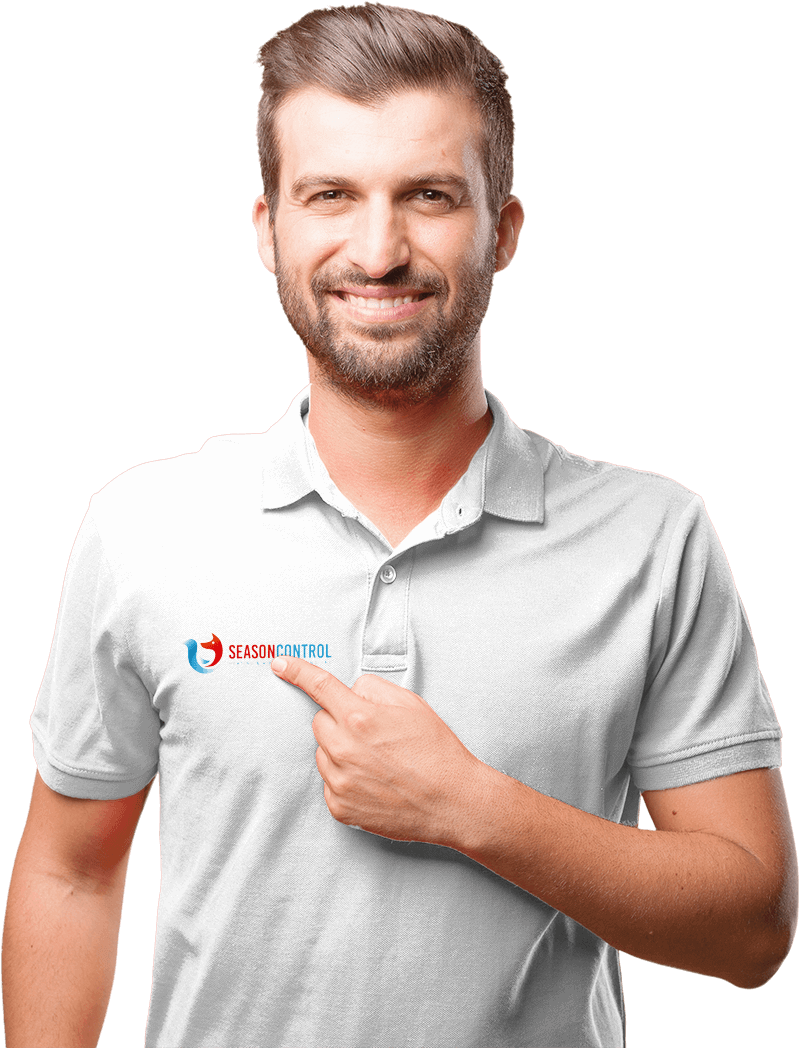 HVAC Installation & Replacement
Your CA heat pump system deserves the best. Every component plays a crucial role in heat transfer, from the compressor to the coils. When it's time for a replacement or new installation, our team ensures your unit is set up for peak performance.
Comprehensive HVAC Maintenance & Services
Maintenance is the key to prolonging the lifespan of your system. With our detailed services, we routinely check motors, coils, and the thermostat, ensuring everything from the blower to the temperature control is in prime condition.
Contact Season Control for HVAC Services
Experiencing fluctuations in your indoor temperature or noticing an unusual spike in your energy bills? It might be time to give your unit some attention. We pride ourselves on providing rapid, reliable, and top-tier services that ensure your home remains a haven of comfort. 
Our company stands out for our service quality and the products we use. As a certified Ruud dealer, we vouch for the durability, efficiency, and reliability of Ruud products. Every unit, every component, from the compressor to the motors, promises excellence.
Don't compromise on your comfort. Contact Season Control Heating & Air Conditioning for expert HVAC services today!
Frequently Asked Questions
Season Control Has Been Proudly Serving the
Los Angeles
Area
For Over

20 Years
14757 Arminta St.
Van Nuys,
CA 91402
7239 Canoga Ave.
Canoga Park,
CA 91303